Max calls Adam to tell him to leave Kirsty alone, but Adam hangs up on him. When Max tries to call back, the calls keep going through to voicemail. Kirsty tells Max that she just wants to ignore Adam, but Max isn't sure that this is the best way of dealing with the situation.
Later, Max confides his troubles in Jack and the Branning brothers come up with a plan to get both Adam and Carl out of the picture. Max visits Adam and makes it clear that Carl should stay away from Kirsty, but Adam reacts angrily and punches Max.
However, Jack then appears and helps Max out. With the brothers  now having the upper hand, Max orders Adam to tell Carl that Kirsty is not interested. Back on the Square, Kirsty gets upset over Max's decision to see Adam, knowing that her troubles are far from over.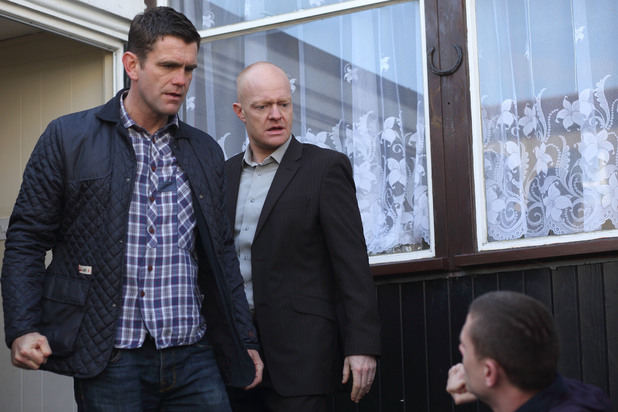 Elsewhere, Lauren tries to improve her behaviour by making a surprise breakfast for the family, finishing off her essay and helping Tanya out at Booty's! When Whitney comes into the salon for a manicure, she spitefully points out for Lauren's benefit that she's going out with Lucy that night. Although hurt by her exclusion, Lauren tells Tanya that she doesn't mind as she's going out tonight with Hannah, a friend from college.
Later, Lauren consumes a bottle of wine at the allotments and Patrick joins her for a drink. When Lauren confides in Patrick, he urges her to go home and speak to Tanya. As Lauren arrives home, she confesses that Hannah doesn't exist and the reason she drinks is because she knows she can't live up to Abi in Tanya's eyes.
Lauren adds that she can't remember the last time she went a day without alcohol, and the scale of her daughter's drinking problem comes crashing down on Tanya.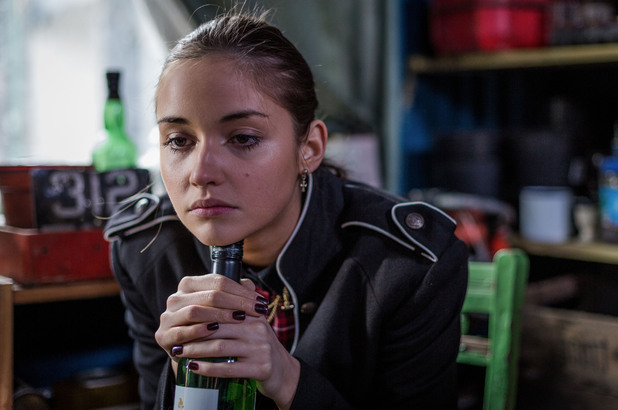 Meanwhile, Ray realises that he needs to be with Sasha permanently and quits his job at the Vic. Kim is then devastated when Ray explains to her that he is leaving Walford, but he invites her to come with him. To Ray's surprise, Kim jumps at the chance!
Also today Sharon approaches Phil assuming they can go back to how they were but Phil isn't having any of it.